So I brought up how ridiculously crammed my schedule has been lately thanks to some super poor planning on my part. What can I say the lure of free classes from some of the top universities in the world was super tempting and I lost my head. Well I cut out some of them and restructured things so I think I have a better balance now. Somehow I managed to get my final projects done for Kaplan and once I take my test on Wednesday (whoever came up for that spelling should've been slapped seriously wed-nes-day whatever!) I will officially be done with this semester!! Looks like two more A's for me yay :-)
I'm also looking at changing schools when I get my bachelors degree next October. The programs I've seen offered at other online schools are really better than the one offered at mine. And the offer classes that will help me develop into a better psychologist or licensed counselor. So now I just have to figure out which one I want to go to.
Now for my readers from the US we all know that this Thursday is a big day. Thanksgiving! Now the meaning behind Thanksgiving I've come to learn is pretty pretty false. But in the past it's come to mean more about being with the ones I love, rather than the story we're told in history class. Plus the food is soooo good!! I can't wait to dive into some turkey and stuffing! Of course there's nothing better than cold turkey sandwiches the next day and reheated stuffing. I'll be wearing sweatpants and a loose shirt so I can get my fill.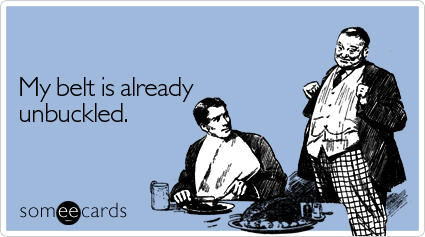 In other news.....in a couple weeks we'll be holding a big fundraiser for Jason that little boy I've talked about on here (
Jason Heckman
). We're getting some great things donated for our Chinese auction from some really great organizations. Now I won't spoil the surprise just yet. You have to wait until after Dec 8th before I roll out the thank you list and reveal who all helped us with this. Let me just say besides the donations, the love and support and well wishes and cards people from all over have sent it has warmed our hearts. Really helps restore your faith in humanity.